Visual Tour
Page 1


Karen Leigh Watercolor
"But if all Kootenai Lodges are the same as this I'm hunting the Kootenai Camp"
C M Russell 1912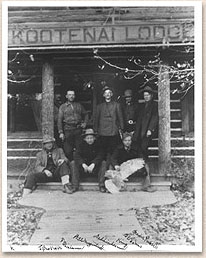 These are the words of folk hero and Western artist Charlie Russell after he visited Kootenai Lodge at the beginning of the 20th century.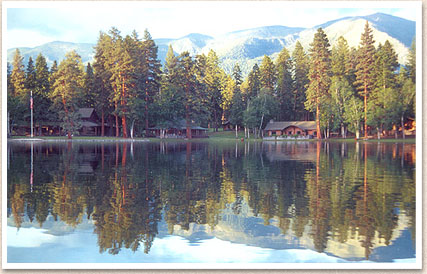 Sprawled along the timbered shores of Swan Lake and Swan River and dissected by a bubbling Johnson Creek, Kootenai Lodge possessed all the outstanding natural components of the frontier west that Russell loved.
With its abundant fish and game Kootenai Camp first offered its bounty to the Native Americans who treasured this spirit place.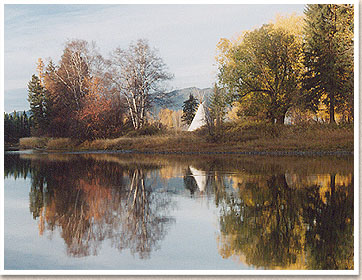 Tipis were the first havens to grace this glorious land.
[ Visual Tour - Page 2 ] [ Visual Tour - Page 3 ] [ Visual Tour - Page 4 ]